Is this Course Right for you?
This course is specifically designed for the beginner or young student (13+) who wants to obtain confidence, and build a versatile portfolio using various mediums and techniques. This course is very well tailored for students who will be sitting for their O'Level examination. It is also very well suited for individuals who would like to engage in open art classes and develop good artistic technique and help create their first versatile art portfolio.
With the benefit of small-sized classes individual attention and guidance is provided all throughout the course, as per the student's, performance level.
Lessons are very easy-to-follow yet highly challenging and engaging enough to get you continually progressing.
What will you Learn after this course?
✓ Learn how to draw still-life, animals, botanical objects using time-proven techniques;
✓  Discover human anatomy, ratios, linear and non-linear perspectives, render tonal values, colour theory and more…
✓  Learn to Intuitively draw figures, realistic portraits, facial expressions, city-scapes using different media;
✓  You'll become confident using various mediums from Pencils & Charcoals to Watercolours & Acrylics;
✓  Obtain trade secrets of unique creative and artistic techniques used by Professional Artists uniquely taught by Kelsey;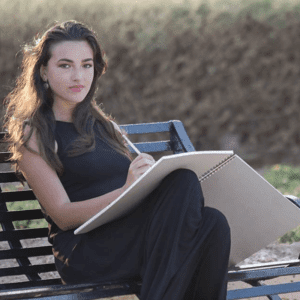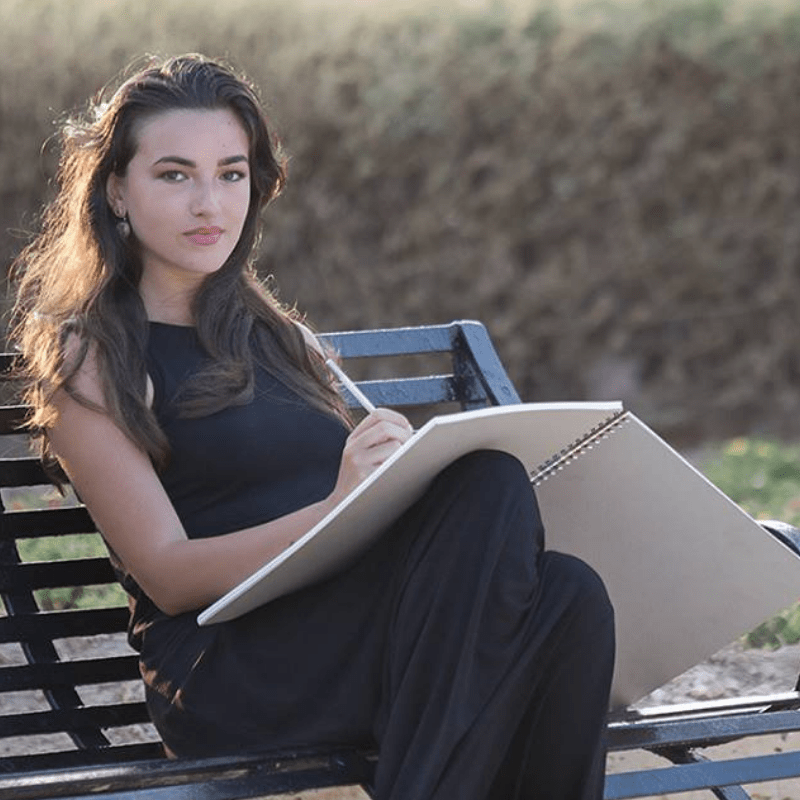 Kelsey May Connor | B.A. (Hons) Fine Arts
Kelsey, is a professional fine artist from Senglea. She has been studying art form a very young age under many master artists.
Throughout her academic studies she has devoted most of her time delving in the studies of Realism and Surrealism Art at the Malta Institute of Fine Arts.
Alongside her teaching career with both adult and young students, Kelsey is a full-time practicing artist and has been involved in many artistic projects both commercially and for private clients. She has been most recently renowned for her quick narration sketches on Kelma Kuljum on TVM – a local initiative which explains language through hand drawn sketches- which to Kelsey's name reflects the great draftsmanship and strong storytelling skills. She has also been granted the responsibility for the design of the Enemalta memorial-monument in Marsa.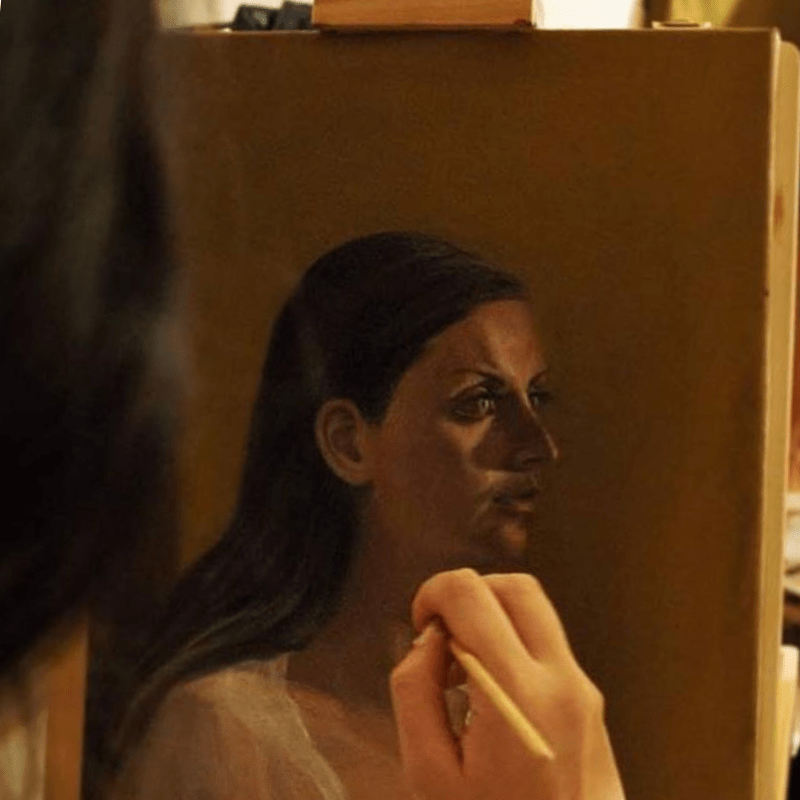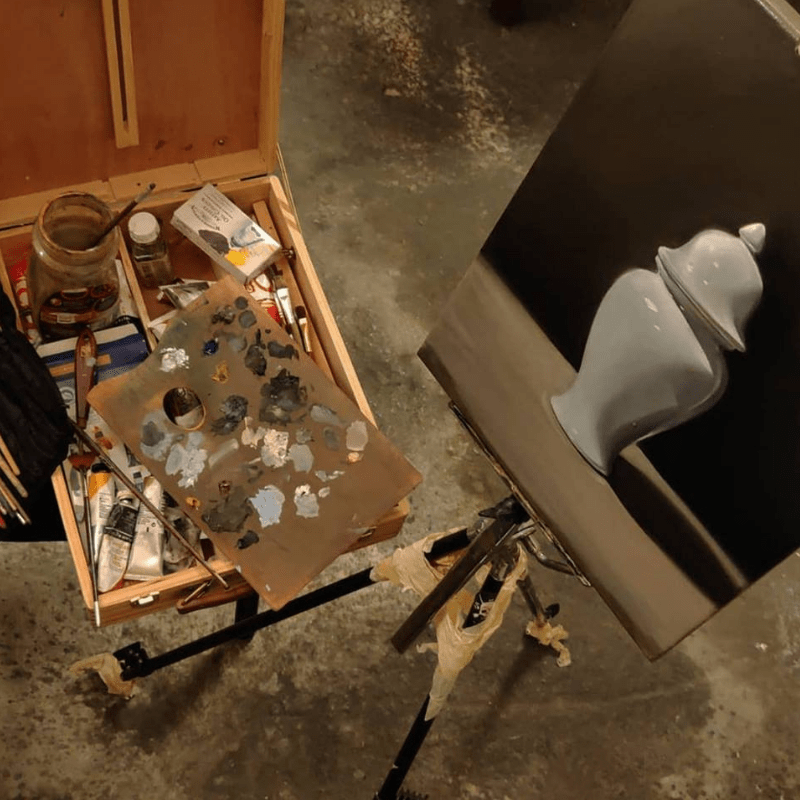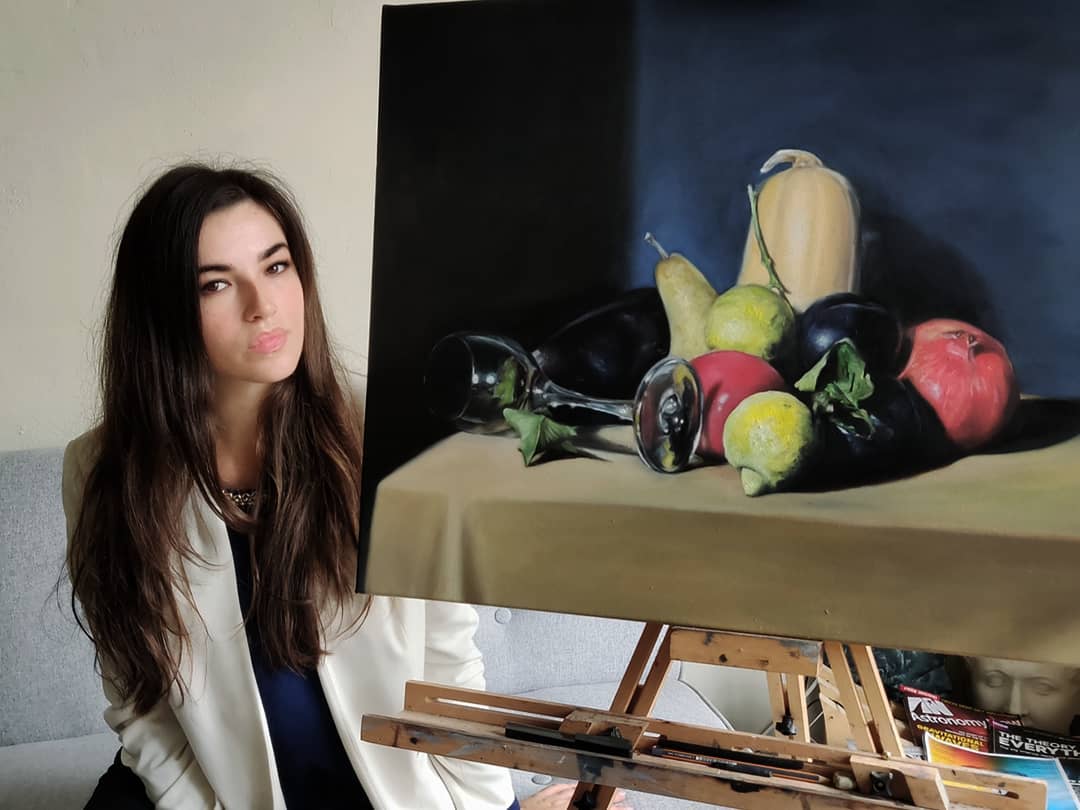 Subscribe and Stay Tuned
Register your interest to stay updated about upcoming group intakes and course commencements.
What our students are saying
"Its a very interesting seminar, and the way it was explained the Golden Ratio it looks very simple and very important."

After attending the Golden Ratio course with Stefan Priehyba

Charles Zammit
"Amazing seminar and workshop on the Golden Ratio with Stefan Priehyba. Well done to the team for your professionalism. It was highly enlightening and i thoroughly enjoyed it. Looking forward to more."

Sonia Borg

After attending the Golden Proportions
"I'm enjoying the Interior Design class! Ritianne is great, and very sweet! Thank you!"

Maria Maurizi

After attending the Interior Design Introductory course | 27/03/19
"Thank you AKartistry for the professional organisation. The topic was inspiring and truly interesting, we had a pleasant time."

Gabriella Mallia

After attending the Golden Proportions
"Very Well Done. Top is the best word i can find. Something special."

Aaron Lu

After attending the Golden Proportions
"I truly recommend Art Classes. Kurt Bullock is an excellent teacher. Enjoyed every second of the course. Highly recommended."

Krista Bugeja

After attending the Calligraphy & Lettering course | 01/03/19
"For those art lovers out there, Art Classes provides the right environment where you can indulge in learning about real art. If you're hooked on classical and fine art, this is the place to be."

Paul Farrugia

After attending the Classical Realism Introductory course and the Life Portrait Painting specialization course
"It was an amazing workshop! looking forward to the next 🙂"

Sephora Baldacchino

After attending the Golden Proportions
"Thank you 😊 Great opportunity. Loved every moment. 💚Ready for more😊😊 hope to work with you all very soon. Xxx"

Stephanie Calascione

After attending the Golden Proportions
"Thanks a lot, I'm very grateful for attending your workshps Štefan Priehyba Camilleri, was a great experience and very interesting. You really have a good way of explaining and delivering such knowledge. And also a big thanks to Kelsey and Andrei of Art Classes Malta too for making it happen. 🙂"

Raisa Busuttil

After attending the Golden Proportions course
"Kelsey May Connor was an Excellent Teacher....Highly Recommended !!"

Sandrina England

After attending the Classical Realism course | 07/04/19
"Art Classes Malta is a very good and professional school in Malta. I loved the courses of Painting and Classical Realism. The tutors were amazing and the level and depth of these courses is unparalleled locally. I have enrolled for another course in Interior Design.. looking forward for this new experience as well!"

Eman Busuttil

After attending the Beginner Art programme and Classical Realism course
"I am truly enjoying coming to the course , I adore your work ! 😍Thank you for the experience you share with us!. Many thanks 😘"

Gina Laura Saliba

After attending the Watercolour beginner's course
"My daughter really loves attending her lessons with ms Kelsey. I also attended 2 adult courses one with Kelsey and with Stefan.Great tutors I am very happy and thankful for offering us with such great courses!"

Carmen Agius

After attending the Beginner Art programme
"Great tutors, would recommend to anyone that wants to develop their drawing and painting skills or just spend some time doing what they enjoy."

Alison Rogers

After attending the Classical Realism and Big Scale Anatomy courses
"Loved every second going to these lessons. Its hard to find such intelligent and skilled teachers here in Malta! Please keep organizing more courses for us adults."

Raymond Borg

After attending the Beginner Art programme and Big Scale Anatomy course
"Nice environment, smiling people, valuable teaching. Lovely!!"

Roberto Prestigiacomo

After attending the Classical Realism programme | 28/03/19
"I never drew anything in my life, but after some lessons, I drew still life and faces. Also you learn how to look at things like never before Thanks only goes to Kelsey."

Charles Demanuele

After attending the Beginner Realist Drawing course | 09/05/19