Course Content
This course is an intensive exploration of the world of hand lettering and calligraphy, where we will explore various styles and media, allowing you to experiment with a vast array of possibilities and find your own personal style or area you would like to explore: from traditional techniques and lettering styles, to new ideas and creative possibilities.
For a detailed overview of the course you may download the full course syllabus here.
What will you Learn after this course?
This course will give you the hands on practical experience you need to hone your craft through a series of workshops and lettering tasks.
We will also discuss theory, ideology, technique and process through lectures exposing yourself to a broad spectrum of subjects to help find your style/area of specialization as a hand letterer. All your work will be guided and critiqued by a professional lettering designer.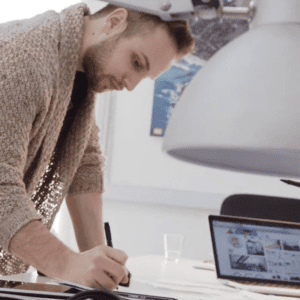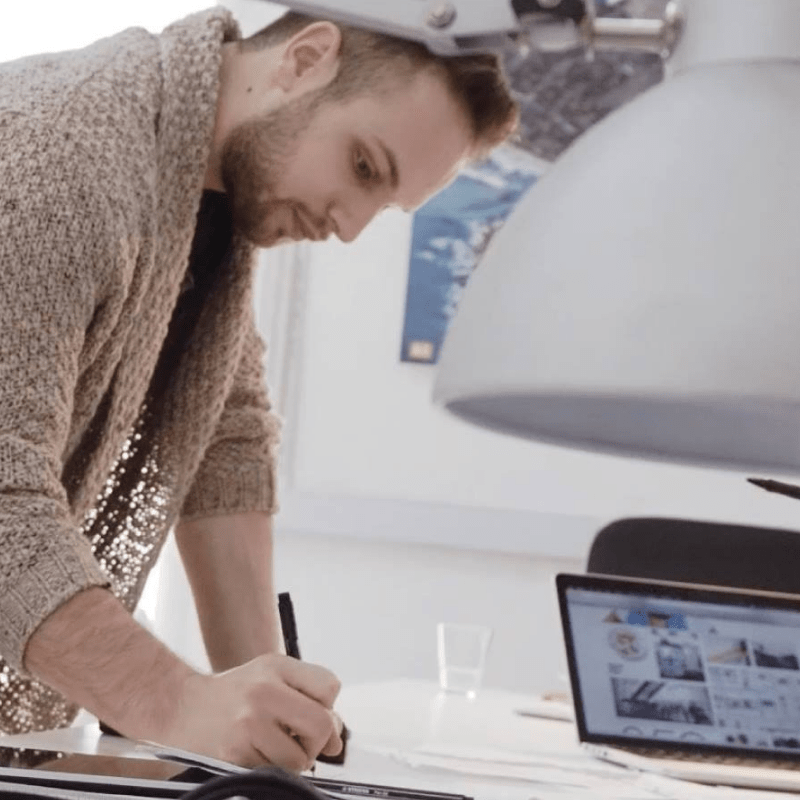 Kurt is a multidisciplinary designer who finds fulfillment in creation, constantly striving to produce something meaningful. He is also a do-it-yourselfer through & through, and in whatever creations he attempts to focus on the nuance of something simple made with care & from scratch.
Kurt obtained a Bachelor of Arts (First-Class Honours) in Graphic Design & Interactive Media at the MCAST Institute of Art and Design, where he specialised and wrote his thesis about the value and impact of print media and tactile design. This passion for print and hand-made items also lead to his studies in Bookbinding, paper craft and Leather working.
Kurt spent 4 and a half years at Anchovy. Studios PLC as Design Director where he specialised in Branding & typography, creating much of the typography from scratch. His role also involved Art Direction, where he was responsible for teaching & guiding over 20 aspiring designers from various countries.
This past year he has ventured off on several of his personal projects both commissioned and self-initiated.
Subscribe to Stay tuned!
Over 800+ students have subscribed. Register below to stay tuned about upcoming courses and sessions.
Kindly only register in if interest in undertaking this course.
What our students have to say
"Its a very interesting seminar, and the way it was explained the Golden Ratio it looks very simple and very important."

After attending the Golden Ratio course with Stefan Priehyba

Charles Zammit
"Amazing seminar and workshop on the Golden Ratio with Stefan Priehyba. Well done to the team for your professionalism. It was highly enlightening and i thoroughly enjoyed it. Looking forward to more."

Sonia Borg

After attending the Golden Proportions
"Thank you AKartistry for the professional organisation. The topic was inspiring and truly interesting, we had a pleasant time."

Gabriella Mallia

After attending the Golden Proportions
"For those art lovers out there, Art Classes provides the right environment where you can indulge in learning about real art. If you're hooked on classical and fine art, this is the place to be."

Paul Farrugia

After attending the Classical Realism Introductory course and the Life Portrait Painting specialization course
"It was an amazing workshop! looking forward to the next 🙂"

Sephora Baldacchino

After attending the Golden Proportions
"Thank you 😊 Great opportunity. Loved every moment. 💚Ready for more😊😊 hope to work with you all very soon. Xxx"

Stephanie Calascione

After attending the Golden Proportions
"Thanks a lot, I'm very grateful for attending your workshps Štefan Priehyba Camilleri, was a great experience and very interesting. You really have a good way of explaining and delivering such knowledge. And also a big thanks to Kelsey and Andrei of Art Classes Malta too for making it happen. 🙂"

Raisa Busuttil

After attending the Golden Proportions course
"Art Classes Malta is a very good and professional school in Malta. I loved the courses of Painting and Classical Realism. The tutors were amazing and the level and depth of these courses is unparalleled locally. I have enrolled for another course in Interior Design.. looking forward for this new experience as well!"

Eman Busuttil

After attending the Beginner Art programme and Classical Realism course
"I am truly enjoying coming to the course , I adore your work ! 😍Thank you for the experience you share with us!. Many thanks 😘"

Gina Laura Saliba

After attending the Watercolour beginner's course
"Very Well Done. Top is the best word i can find. Something special."

Aaron Lu

After attending the Golden Proportions
"My daughter really loves attending her lessons with ms Kelsey. I also attended 2 adult courses one with Kelsey and with Stefan.Great tutors I am very happy and thankful for offering us with such great courses!"

Carmen Agius

After attending the Beginner Art programme
"Great tutors, would recommend to anyone that wants to develop their drawing and painting skills or just spend some time doing what they enjoy."

Alison Rogers

After attending the Classical Realism and Big Scale Anatomy courses
"Loved every second going to these lessons. Its hard to find such intelligent and skilled teachers here in Malta! Please keep organizing more courses for us adults."

Raymond Borg

After attending the Beginner Art programme and Big Scale Anatomy course