Course Description
Disclaimer:
Due to the current COVID-19 situation being still liquid and as part of our
Special H&S, Mitigation and Continuity of Learning Policy
students may have the option to attend the course online or physically in-class
*
.
Continue reading
* Physical classes are subject to be suspended or transferred online with or without prior notice depending on the then current COVID-19 situation. 
Course Content
By capturing the real world and examining photos, students can create a better map of the world around them and understand in greater detail the environment and even social realities around them.
This creative journey will put a new lens through which students view and perceive the world around them. By integrating the study of photography and digital technology with science and real-world-connection projects the program culminates in an exhibit for parents, other students and community members aimed towards creating great awareness through powerful images!
During this course students will learn:
The Foundations and Principles of Photography:
Capture captivating photos in different scenarios like family portraits, landscapes, aerial, product, wildlife, and much more

Discover creative ways how to compose images beautifully with basic photography rules

Learn how to use different lighting strategies to optimize your subject. 

Learn to Research and journal your creative work through photography
Creatively express learned techniques in a creative ways.
Raise artistic awareness for a real-world solution or problem.
Requirements:
No fancy camera is required, having camera (even a smartphone) will help you learn as we prompt you with practice activities.
No prior knowledge of photography is required – this course is geared for absolute beginners
Program funding options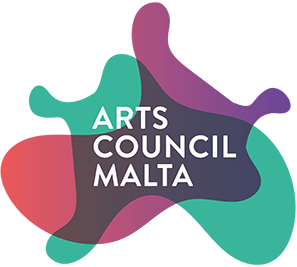 Tax Deduction on Fees paid for Cultural and Creative Courses
Parents of children under 16 who attended any Cultural or Creative courses during 2023 can now apply for a tax deduction scheme of up to a maximum of €300 for each child. If the course was provided by an entity or individual recognised by Arts Council Malta, parents are entitled to claim a deduction against their chargeable income of up to a maximum of €300 for each child.
What our students have to say
"art classes malta they are very good and talented. My daughter she really learned a lot since she started attending their classes. They are great! thanks a lot keep it up with your good work I recommend."

Parent, Children Arts course

Rose Zarb
"Very nice education center ❤️❤️ My daughter had the best classes during her summer vacation in Malta and had a great time with friendly teachers and friends. Thank you very much.👏👏"

Songhyeon Jun

Parent of student following InnovativeKids Summer School 2023
"Our daughter enjoys every second of her art lessons and she's always looking forward for the next one. We highly recommend Art Classes Malta"

Ann Marie Scerri Grasso

Parent, Children Art course
"My daughter really loves attending her lessons with ms Kelsey. I also attended 2 adult courses one with Kelsey and with Stefan.Great tutors I am very happy and thankful for offering us with such great courses!"

Carmen Agius

Parent, Children Art Programme
"Highly recommend their classes. The teachers are dedicated and the kids are truly treated as young artists - challenged to think outside the box and be their best artistic self. My daughter has been going for the last 2.5years and she never has enough of their lessons."

Denise Bianco

Parent, Children Art course
"Learning was fun, our child developed new skills which till now were never explored. During this experience he had the time and guidance to help him develop new skills."

Parent

Parent of student following InnovativeKids Summer School 2019
"For those art lovers out there, Art Classes provides the right environment where you can indulge in learning about real art. If you're hooked on classical and fine art, this is the place to be."

Paul Farrugia

After attending the Classical Realism Introductory course and the Life Portrait Painting specialization course
"Great tutors, would recommend to anyone that wants to develop their drawing and painting skills or just spend some time doing what they enjoy."

Alison Rogers

Student
"It was an amazing workshop! looking forward to the next 🙂"

Sephora Baldacchino

After attending the Golden Proportions
"Very good school! Extremely professional and dedicated young teachers. I Highly recommend to all."

Ray Azzopardi

Parent and student
"The art lessons with a difference in a free environment that does not look like a school!"

Parent

Parent of student following InnovativeKids Summer School 2019
"You cannot predict the outcome of human development. All you can do is like a farmer create the conditions under which it will begin to flourish."