Disclaimer:
Due to the current COVID-19 situation being still liquid and as part of our
Special H&S, Mitigation and Continuity of Learning Policy
students may have the option to attend the course online or physically in-class
*
.
Continue reading
* Physical classes are subject to be suspended or transferred online with or without prior notice depending on the then current COVID-19 situation. 
Stay Safe. Learn Online & Benefit from a 20 euro voucher! It's on us!
Students who choose to attend their sessions online will benefit from a further 20 euro voucher. A coupon discount will be emailed to you after your first enrollment.
Course Content
With each art class being reserved for small groups of not more than 13 students your child will benefit from the personalized artistic tuition and creative development that our course experience aims to deliver.
Why study Art?
Drawing and art develop core creative competencies that can transfer to any thing your child aspires to do. Such Skills include:
Motor Skills   Many of the motions and movements involved in making Art, Crafts are essential to the development of motor skills in young children.
Visual Learning   Painting, sculpting with clay, observing  patterns all develop visual-spatial skills which help children how to interpret, criticize, and use visual information at their needs.
Creativity "

Creativity

 is the Highest Form of intelligence" because it goes beyond knowledge recall and extends into knowledge creation & innovation.
Concentration   Focusing on one task and object at a time while challenging their creative and observational skills helps children develop their cognitive and focus skills, which skills are Necessities!
Self-Expression & Confidence  during the Course children will also be encouraged to exhibit and present their works of art.
What will your Children Learn from this course?
✓  Learn the Foundations of Drawing using Pencils, Charcoals & Oil Chalk Pastels.
✓  Acquire Drawing & Painting techniques using a multitude of different mediums.
✓  Apply concepts of Linear perspective, Human proportions and Portraiture in landscape paintings and figure drawings;
✓  Develop good visual motor skills and concentration skills which are essential for Artistic development;
✓  while also acquiring, Divergent and Creative thinking skills during Crafts and Pottery sessions!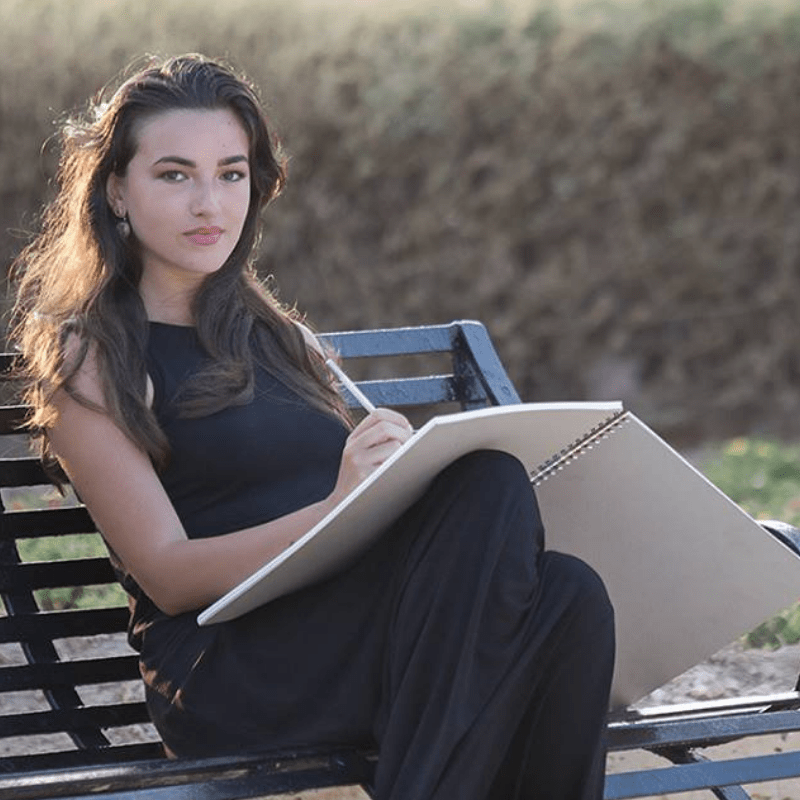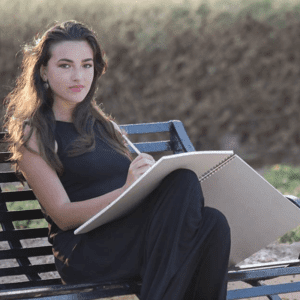 Kelsey May Connor | B.A. (Hons) Fine Arts
Despite her young age of 24 Kelsey, has been able to create a long portfolio of versatile works, commissions and projects ranging from classical realism to surrealism and even abstract and more conceptual artworks. Her vast portfolio perfectly reflects her enthusiastic, curious and non-conventional approach to art-making.
Kelsey has been most recently renowned for her quirky and engaging drawings for Kelma Kuljum – a local initiative which explains language through hand drawn sketches.
She has also been involved in many commercial stop motion animation productions including the music video by The Travelers Xemx u Xita ,which to Kelsey's name reflects the great draftsmanship and strong storytelling skills. In 2017, she has also been responsible for the design of the Enemalta anniversary monument in Marsa.
Shared classroom materials will be Limited due to COVID-19 ⓘ
Due to current COVID-19 protocols the use of classroom shared materials and items will be limited. Each student is therefore required to have their own materials for personal and individual use.
View Material Kits and Packages
---
To apply for the upcoming course you may register via the link below:
Kindly only register if undertaking this course. Space is Limited and classes Fill up Fast.
What our students have to say
"art classes malta they are very good and talented. My daughter she really learned a lot since she started attending their classes. They are great! thanks a lot keep it up with your good work I recommend."

Parent, Children Arts Programme

Rose Zarb
"Our daughter enjoys every second of her art lessons and she's always looking forward for the next one. We highly recommend Art Classes Malta"

Ann Marie Scerri Grasso

Parent, Children Art Programme
"My daughter really loves attending her lessons with ms Kelsey. I also attended 2 adult courses one with Kelsey and with Stefan.Great tutors I am very happy and thankful for offering us with such great courses!"

Carmen Agius

Parent, Children Art Programme
"Highly recommend their classes. The teachers are dedicated and the kids are truly treated as young artists - challenged to think outside the box and be their best artistic self. My daughter has been going for the last 2.5years and she never has enough of their lessons."

Denise Bianco

Parent, Children Art course
"For those art lovers out there, Art Classes provides the right environment where you can indulge in learning about real art. If you're hooked on classical and fine art, this is the place to be."

Paul Farrugia

After attending the Classical Realism Introductory course and the Life Portrait Painting specialization course
"Great tutors, would recommend to anyone that wants to develop their drawing and painting skills or just spend some time doing what they enjoy."

Alison Rogers

Student
"It was an amazing workshop! looking forward to the next 🙂"

Sephora Baldacchino

After attending the Golden Proportions
"Very good school! Extremely professional and dedicated young teachers. I Highly recommend to all."

Ray Azzopardi

Parent and student