Course Description
Course Overview
In this course you will learn how to create video games, by learning the fundamentals of game design and development.
By following this course you will gain a comprehensive understanding of the different elements underlying great video games as well as the technical and creative skills necessary to both design and develop a complete 3D video game from concept to testing and bug fixing and ultimately launching stage. During this course you will be using professional game engine Unity 3D.
Who is this course best suited for?
This course is very well designed for complete beginners and budding video game creators with little to no prior knowledge. It is also great for those involved in the design or creative industries with a basic knowledge of design programs from developers to industrial designers and product designers who wish to take on a new learning challenge and branch out into the field of Game Design and Development.
This learning experience is based on various creative tasks and hands-on modules which aim to provide the student with an steep yet progressive learning curve starting from complete beginner to advanced levels.
Topics include:
Introduction with Game Development and Storyboard Design for a 2D Game
Introduction to Unity3D Game Engine,
Asset Store and Game objects (2D Platformer)
Creating an interactive game environment using GameObjects and C# (2D Platformer)
Creating additional scenes and user interfaces (2D Platformer)
Game Logic and Audio Animations and Particle System Testing games and bug fixing
Creating Storyboards and User Interfaces for a 3D (FPS Game)
Game Logic and 3D Audio (FPS Game)
Animations and Particle Systems (FPS Game)
Testing games and bug fixing (FPS Game)
Creating Storyboards User Interfaces for a 3D (Arcade Game)
Through a design and make learning methodology, by following this course students will also obtain a taste of what it takes to work in the creative industry. The program-tool-box introduced during this course include: Unity 3D, Microsoft Visual Studio (C#)
What will you Learn after this course?
This course is a combination of learning through lectures as well as hands-on and practical experience through a series of workshops and design tasks.
Discover different digital design platforms and how to use them in a multidisciplinary approach;
Adopt a designer mindset: learn to test assumptions, testing techniques on finding bugs, gain feedback and criticism and improve your overall design.
Obtain knowledge and skills creating an interactive game environment using GameObjects and C# scripting techniques.
Become confident using Unity3D Game Engine, Asset Store and Game objects
By end of this course you will successfully Design and Develop 3 video games!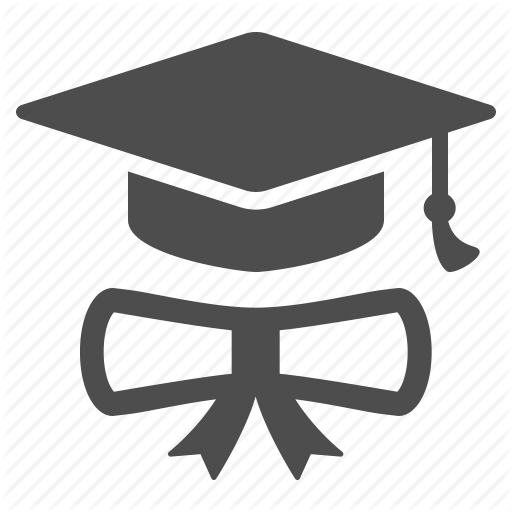 Earn an Official Certificate of skills acquired
This is a trusted, shareable way to showcase your new skills
Important: Each student is required to be in possession of his own laptop
Subscribe and stay Tuned!
800+ individuals have already subscriber to this course. Register below and get notified about upcoming courses
Download course Syllabus
What our students are saying
"Its a very interesting seminar, and the way it was explained the Golden Ratio it looks very simple and very important."

After attending the Golden Ratio course with Stefan Priehyba

Charles Zammit
"Amazing seminar and workshop on the Golden Ratio with Stefan Priehyba. Well done to the team for your professionalism. It was highly enlightening and i thoroughly enjoyed it. Looking forward to more."

Sonia Borg

After attending the Golden Proportions
"Thank you AKartistry for the professional organisation. The topic was inspiring and truly interesting, we had a pleasant time."

Gabriella Mallia

After attending the Golden Proportions
"Thumbs up for Graphic Design course! Very professional."

Dennis Kasap

Graphic Design and Branding student | 16/12/2019
"My daughter really loves attending her lessons with ms Kelsey. I also attended 2 adult courses one with Kelsey and with Stefan.Great tutors I am very happy and thankful for offering us with such great courses!"

Carmen Agius

After attending the Beginner Art programme
"Thanks a lot, I'm very grateful for attending your workshps Štefan Priehyba Camilleri, was a great experience and very interesting. You really have a good way of explaining and delivering such knowledge. And also a big thanks to Kelsey and Andrei of Art Classes Malta too for making it happen. 🙂"

Raisa Busuttil

After attending the Golden Proportions course
"I am truly enjoying coming to the course , I adore your work ! 😍Thank you for the experience you share with us!. Many thanks 😘"

Gina Laura Saliba

After attending the Watercolour beginner's course
"Loved every second going to these lessons. Its hard to find such intelligent and skilled teachers here in Malta! Please keep organizing more courses for us adults."

Raymond Borg

After attending the Beginner Art programme and Big Scale Anatomy course
"I truly recommend Art Classes. Kurt Bullock is an excellent teacher. Enjoyed every second of the course. Highly recommended"

Krista Bugeja

After attending the Calligraphy and Lettering course
"Great tutors, would recommend to anyone that wants to develop their drawing and painting skills or just spend some time doing what they enjoy."

Alison Rogers

After attending the Classical Realism and Big Scale Anatomy courses
"For those art lovers out there, Art Classes provides the right environment where you can indulge in learning about real art. If you're hooked on classical and fine art, this is the place to be."

Paul Farrugia

After attending the Classical Realism Introductory course and the Life Portrait Painting specialization course
"It was an amazing workshop! looking forward to the next 🙂"

Sephora Baldacchino

After attending the Golden Proportions
"Thank you 😊 Great opportunity. Loved every moment. 💚Ready for more😊😊 hope to work with you all very soon. Xxx"

Stephanie Calascione

After attending the Golden Proportions
"Art Classes Malta is a very good and professional school in Malta. I loved the courses of Painting and Classical Realism. The tutors were amazing and the level and depth of these courses is unparalleled locally. I have enrolled for another course in Interior Design.. looking forward for this new experience as well!"

Eman Busuttil

After attending the Beginner Art programme and Classical Realism course
"Nice environment, smiling people, valuable teaching. Lovely!!"

Roberto Prestigiacomo

Attended the Classical Realism course
"I'm enjoying the Interior Design class! Ritianne is great, and very sweet! Thank you!"

Maria Maurizi

Attended the Interior Design and Architecture course
"Nice enviroment, great availability, interesting selection of courses and excellent attitude of the teachers 🙂"

Natália Martišovičová

Graphic Design and Branding student | 10/02/2020