Course Description
Disclaimer:
Due to the current COVID-19 situation being still liquid and as part of our
Special H&S, Mitigation and Continuity of Learning Policy
students may have the option to attend the course online or physically in-class
*
.
Continue reading
* Physical classes are subject to be suspended or transferred online with or without prior notice depending on the then current COVID-19 situation. 
Stay Safe. Learn Online & Benefit from a 20 euro voucher! It's on us!
Students who choose to attend their sessions online will benefit from a further 20 euro voucher. A coupon discount will be emailed to you after your first enrollment.
The InnovativeKids Winter Club provides young and budding creatives with a versatile & fun schedule of creative workshops and activities
The InnovativeKids Winter Club is here! Following popular demand during the highly acclaimed summer school program the winter club will offer a next-level experience and learning dimension to our students. Composed of a range of real-world projects and multidisciplinary workshops across Engineering, Science and Creative Technology, aimed at multidisciplinary skills and 21st century knowledge acquisition.
From creating electronic gadgets and manufacturing toys for children with disabilities to putting on their Forensic lenses and Investigative minds to solve mysteries… Each project will offer a unique challenge and call on students to put on a new set of lenses through which to Explore the world around them, Develop hands-on skills and Gain a problem-solving mindset, while having lots of Fun!
By teaching our students in a Holistic, Interest-driven and Multidisciplinary approach we allow our students to not just be consumers of knowledge but Creators and Inventors in their own right.
The Winter club is open for ALL students between the ages of 8-12 & 13+ grouped accordingly.
—
Times between 5-7PM.
Extra Times between 3-5PM (optional and subject to demand)
Note: Prices are inclusive of all tuition, indoors and outdoor activities, and class-shared resources. Extra program hour rates apply if opting for extra hours. Other optional transportation fees for outings, and personal-use consumable supplies ad materials (ex clay, personal toolkits, painting paper etc…) are excluded and may be added.
MULTIDISCIPLINARY
In today and tomorrow's world students require multidomain knowledge and skills. We break the mould of teaching by subject. Through our project-based system students are able to learn mathemathics, literacy and history through the arts. They are able to mix knowledge from different domains to come up with a creative solution or outcome.
ORGANIC LEARNING
Our competence-oriented approach allows students to learn through their own mistakes, reflect and improve. It allows students the space and time for errors and correction. A system which aims to reshape how students portray Failure.
INTEREST DRIVEN
Motivation like in anything else in life is a key aspect in a child's learning experience. When learning is joyful and desirable, students are hungry to learn on their own, without outside persuasion
Our Mission – a different Ethos
Our aim is to cultivate a culture of curiosity, which allows students to inquire for answers rather than just listen and conform. We want to cultivate diversity by creating the space for different ideas to be shared and individual growth to happen.
The main aim is to generate a learning experience that these children will reflect on and continue to develop for the rest of their lives. To develop a Growth Mindset – that is to teach students to acknowledge that their knowledge, skills and talents are malleable and can be developed-. This mindset opens individuals to endless possiblities.
Another objective that we aim to transcend is about Failure! Many of our children often become sanitized and averse towards the idea of failure by the current 'schooling' system which rewards test scores over process. We celebrate failure for it allows students to reflect and think of better ways and solutions. Failure is a critical part of learning which encourages creativity and individual growth.
Summer school Location: 72, Spiteri Fremond, Qormi (Right across from PAVI)
*Plenty of street parking available*
Yes! Extra HW assistance and Revision hours are also available for students.
For all of you – the busy parents – extended program hours are available during 3PM-5PM. For more info visit here.
During these hours students will be assisted with their homework by professional tutors and learning staff.
INDIVIDUAL COURSES & WORKSHOPS
The 2021-22 InnovativeKids Winter Club is made up of many of the following courses, workshops and activities. Students may also choose to join any of these courses individually.
Shared classroom resources Policy ⓘ
All activities are inclusive of Shared-Classroom resources. These resources include shareable pencils, reusable tools and equipment, and general materials. Personal-use consumable resources are not included and must be purchased by the student. Personal use consumables include: personal toolkits, specific materials, clay, painting paper etc… which are consumed and/or taken home by the student after individual use.
What past parents and guardians are saying: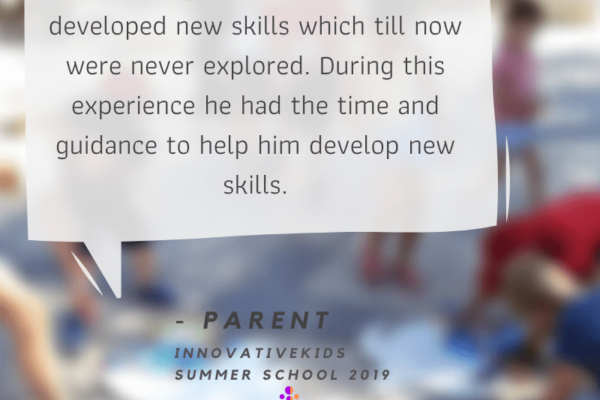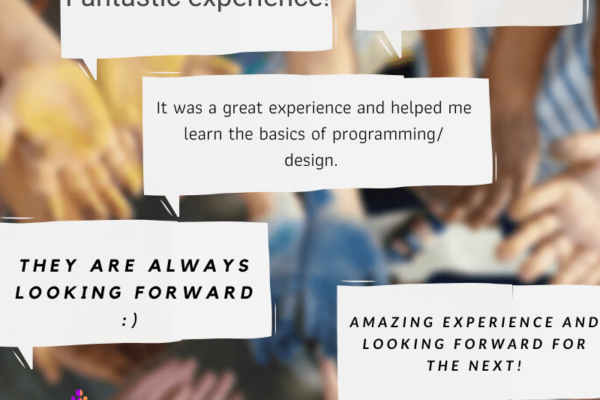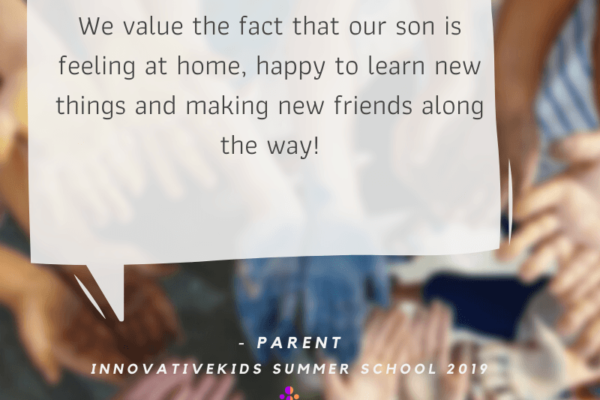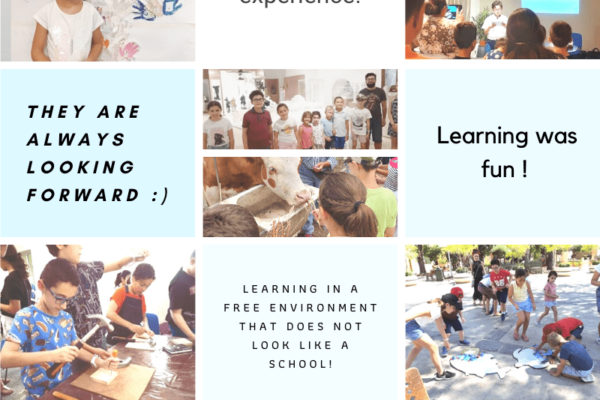 "You cannot predict the outcome of human development. All you can do is like a farmer create the conditions under which it will begin to flourish."
What our students have to say
"art classes malta they are very good and talented. My daughter she really learned a lot since she started attending their classes. They are great! thanks a lot keep it up with your good work I recommend."

Parent, Children Arts Programme

Rose Zarb
"Our daughter enjoys every second of her art lessons and she's always looking forward for the next one. We highly recommend Art Classes Malta"

Ann Marie Scerri Grasso

Parent, Children Art Programme
"My daughter really loves attending her lessons with ms Kelsey. I also attended 2 adult courses one with Kelsey and with Stefan.Great tutors I am very happy and thankful for offering us with such great courses!"

Carmen Agius

Parent, Children Art Programme
"Highly recommend their classes. The teachers are dedicated and the kids are truly treated as young artists - challenged to think outside the box and be their best artistic self. My daughter has been going for the last 2.5years and she never has enough of their lessons."

Denise Bianco

Parent, Children Art course
"For those art lovers out there, Art Classes provides the right environment where you can indulge in learning about real art. If you're hooked on classical and fine art, this is the place to be."

Paul Farrugia

After attending the Classical Realism Introductory course and the Life Portrait Painting specialization course
"Great tutors, would recommend to anyone that wants to develop their drawing and painting skills or just spend some time doing what they enjoy."

Alison Rogers

Student
"It was an amazing workshop! looking forward to the next 🙂"

Sephora Baldacchino

After attending the Golden Proportions
"Very good school! Extremely professional and dedicated young teachers. I Highly recommend to all."

Ray Azzopardi

Parent and student