Course Description
What to Expect?
Experience the hidden gems of Sicily while painting the beauty they offer. Live in the middle of nature and enjoy the clean air and beautiful scenery mother earth offers. Accompanied by great food, company and a restful experience to energize you.
About your host
We are a Maltese/British family run business. We have lived in Sicily for the past 20 years, exploring and discovering the most beautiful spots to share with our clients. We treat you as family and are a 100 % invested in client satisfaction.
What's included?
• Accommodation
• Food & Beverage (Three daily meals: breakfast, lunch, dinners served with wine)
• Professional Art Instruction
• Transport around Sicily, Guided Tours & Excursions
What's not included
Flights and any personal shopping.
Art materials and tools
Day 1: Arrival + En-Plein air Painting at the Castle
Pick up at Catania airport at 6:30 am
Breakfast on the way

Visit Enna– a broken down castle with a story of Spartacus which my father will narrate.
Painting in Castle or around castle area, all beautiful.
Lunch – packed lunch

Dinner in a lovely small restaurant in town of Enna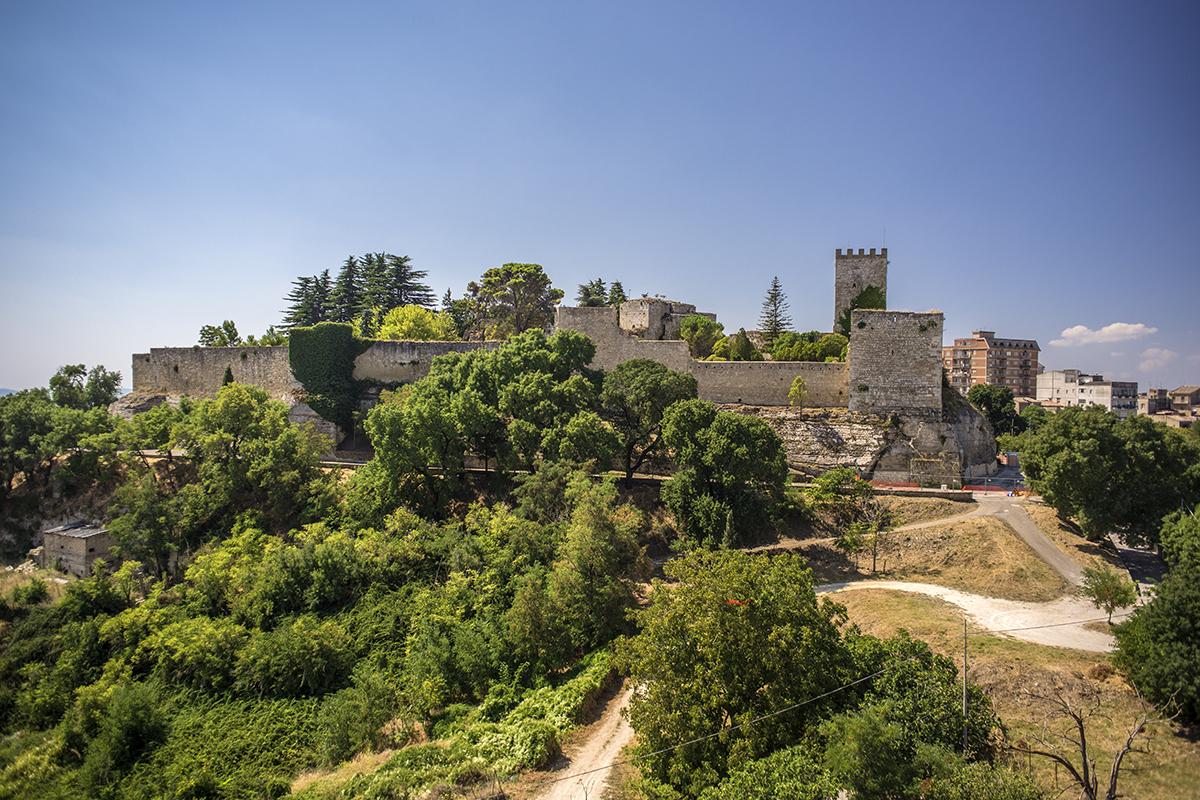 Day 2
Breakfast
Painting on grounds after a long first day travel. Views are endless.
Lunch on Terrace
Dinner – Sea food at a near by restaurant
Day 3
Breakfast

Visit I: Caccamo Castle
Vist II: Lake where one can use canoes, and pedal boats + showers available
Painting by lake
Lunch – Packed lunches

Visit town by night
Dinner in castle restaurant
Day 4
• Breakfast
• Visit Sclafani Bagni – a 2000 yr old medieval Arab town
• Painting for the day in town
• Packed lunches
• Multiple course dinner in restaurant close by.
Day 5
• Breakfast
• Visit ancient Gurfa caves
• Painting at caves
• Packed lunches
• Departure by 5PM
• Drop off airport at 8 ish PM
Located in the picturesque Madonie Mountains in the North of Sicily, you can find our Maltese/British family run Agriturismo.
We take pride in treating our guests as family, and in specializing in tailor made holidays for each individual or group who come along.
Relax/Adventure/Nature/Fun are all found in our holiday descriptions 🙂
For any other information please feel free to message.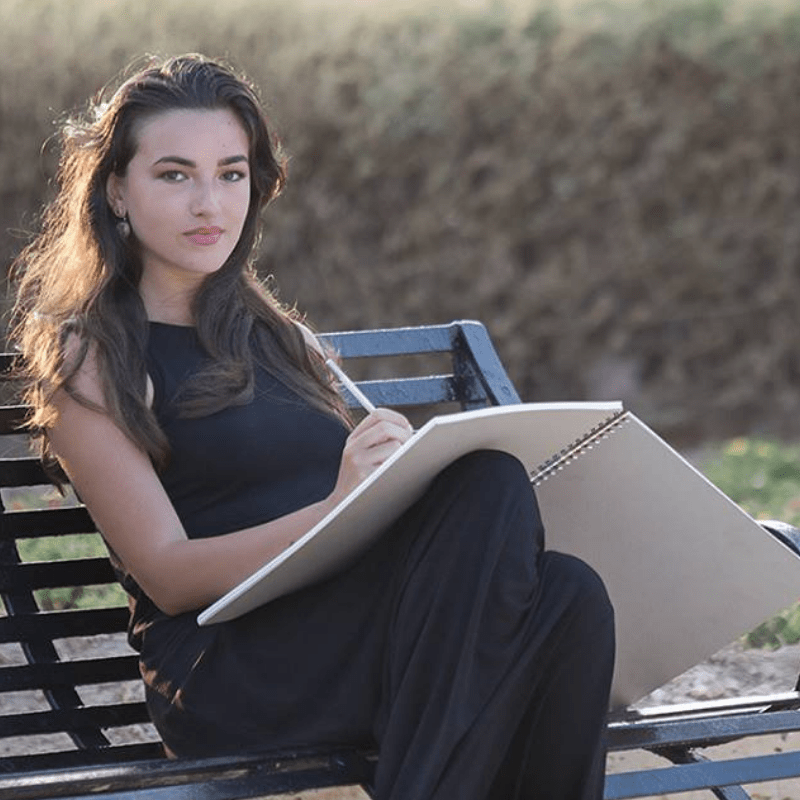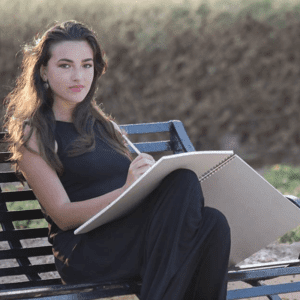 Kelsey May Connor | B.A. (Hons) Fine Arts
Kelsey, is a professional fine artist from Senglea. She has been studying art form a very young age under many master artists.
Throughout her academic studies she has devoted most of her time delving in the studies of Classical and Surrealism Art at the Malta Institute of Fine Arts.
Despite her young age, Kelsey has been involved in many artistic projects both commercially and for private clients. She has been most recently renowned for her quick narration sketches on Kelma Kuljum on TVM and for the design of the Enemalta anniversary monument in Marsa.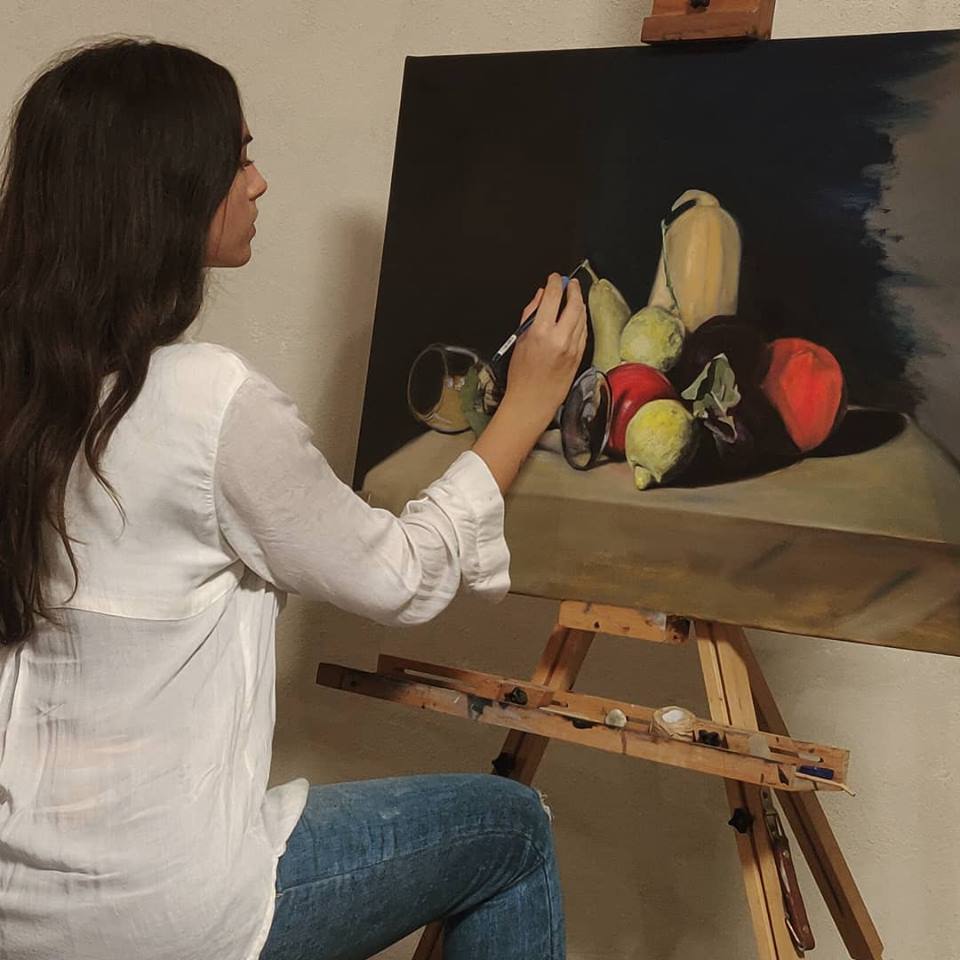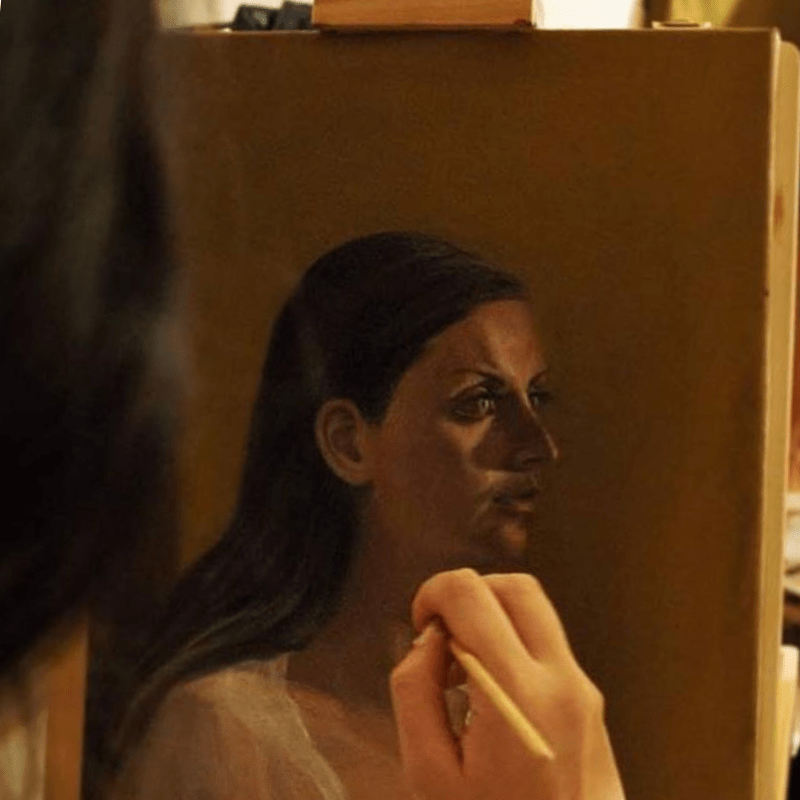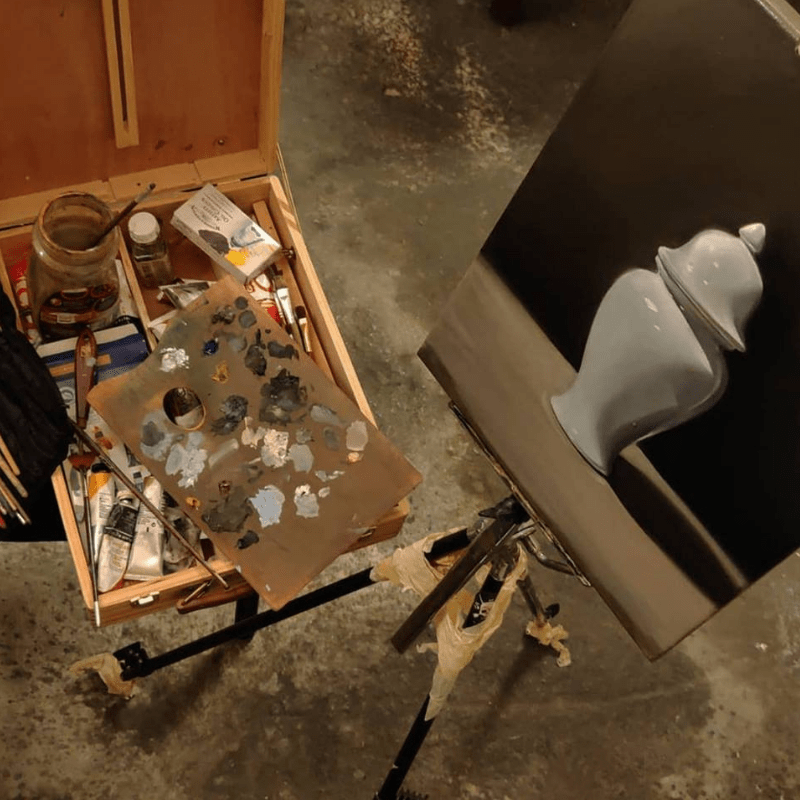 Booking Options:
Individual: €750
Group of 6-9: €610/person
Group of 10: €585/person
Group of 11: €570/person
Group of 12: €555/person
Group of 13: €540/person
Prices may rise closer to the travel date.
Due to space limitations full advance payment is required for a booking to be confirmed.
* Prices are inclusive of VAT.
** A minimum group of 6 people is required for the Art camp to happen. In the eventuality that a minimum group is not reached the Art camp may be rescheduled or cancelled (against a full refund) . It is therefore encouraged that participants do not book their flights until the event is confirmed. An official confirmation will be emailed to you by no later than 3 weeks in advance.
*** Other general terms and conditions apply.
Additional Itinerary information
Important: All participants are encouraged to arrive on the 15th of August at Catania airport by 6:30AM (Pick-Up Time)
Contact:
For further travel information please do not hesitate to contact us at Pippa's Paddock Agriturismo on beckybond007@hotmail.com // +356 79708855
Important: It is kindly requested not to book flight tickets before accommodation is set and confirmed through us. It is therefore strictly recommended that flight tickets be booked after the Art camp has been confirmed. An official confirmation will be emailed to you by no later than 3 weeks in advance.
What our students are saying
"Its a very interesting seminar, and the way it was explained the Golden Ratio it looks very simple and very important."

After attending the Golden Ratio course with Stefan Priehyba

Charles Zammit
"Amazing seminar and workshop on the Golden Ratio with Stefan Priehyba. Well done to the team for your professionalism. It was highly enlightening and i thoroughly enjoyed it. Looking forward to more."

Sonia Borg

After attending the Golden Proportions
"I'm enjoying the Interior Design class! Ritianne is great, and very sweet! Thank you!"

Maria Maurizi

After attending the Interior Design Introductory course | 27/03/19
"Thank you AKartistry for the professional organisation. The topic was inspiring and truly interesting, we had a pleasant time."

Gabriella Mallia

After attending the Golden Proportions
"Very Well Done. Top is the best word i can find. Something special."

Aaron Lu

After attending the Golden Proportions
"I truly recommend Art Classes. Kurt Bullock is an excellent teacher. Enjoyed every second of the course. Highly recommended."

Krista Bugeja

After attending the Calligraphy & Lettering course | 01/03/19
"For those art lovers out there, Art Classes provides the right environment where you can indulge in learning about real art. If you're hooked on classical and fine art, this is the place to be."

Paul Farrugia

After attending the Classical Realism Introductory course and the Life Portrait Painting specialization course
"It was an amazing workshop! looking forward to the next 🙂"

Sephora Baldacchino

After attending the Golden Proportions
"Thank you 😊 Great opportunity. Loved every moment. 💚Ready for more😊😊 hope to work with you all very soon. Xxx"

Stephanie Calascione

After attending the Golden Proportions
"Thanks a lot, I'm very grateful for attending your workshps Štefan Priehyba Camilleri, was a great experience and very interesting. You really have a good way of explaining and delivering such knowledge. And also a big thanks to Kelsey and Andrei of Art Classes Malta too for making it happen. 🙂"

Raisa Busuttil

After attending the Golden Proportions course
"Kelsey May Connor was an Excellent Teacher....Highly Recommended !!"

Sandrina England

After attending the Classical Realism course | 07/04/19
"Art Classes Malta is a very good and professional school in Malta. I loved the courses of Painting and Classical Realism. The tutors were amazing and the level and depth of these courses is unparalleled locally. I have enrolled for another course in Interior Design.. looking forward for this new experience as well!"

Eman Busuttil

After attending the Beginner Art programme and Classical Realism course
"I am truly enjoying coming to the course , I adore your work ! 😍Thank you for the experience you share with us!. Many thanks 😘"

Gina Laura Saliba

After attending the Watercolour beginner's course
"My daughter really loves attending her lessons with ms Kelsey. I also attended 2 adult courses one with Kelsey and with Stefan.Great tutors I am very happy and thankful for offering us with such great courses!"

Carmen Agius

After attending the Beginner Art programme
"Great tutors, would recommend to anyone that wants to develop their drawing and painting skills or just spend some time doing what they enjoy."

Alison Rogers

After attending the Classical Realism and Big Scale Anatomy courses
"Loved every second going to these lessons. Its hard to find such intelligent and skilled teachers here in Malta! Please keep organizing more courses for us adults."

Raymond Borg

After attending the Beginner Art programme and Big Scale Anatomy course
"Nice environment, smiling people, valuable teaching. Lovely!!"

Roberto Prestigiacomo

After attending the Classical Realism programme | 28/03/19
"I never drew anything in my life, but after some lessons, I drew still life and faces. Also you learn how to look at things like never before Thanks only goes to Kelsey."

Charles Demanuele

After attending the Beginner Realist Drawing course | 09/05/19