Course Description
Course Content
This workshop explores the style and substance of figure drawing viewed through the prism of human anatomy designed upon the idea that precise anatomical observation and perfect drawing of the human body is possible only through the big scale drawing. Participants will be introduced to the big scale drawing technique using charcoal and very soft pencils together with smudge techniques to produce an observation drawing of the human body. Principles of the methods for the creation of big scale drawing will be introduced together with understanding how such techniques will help to observe and understand anatomy in a better way.
This course will also allow students to draw detailed drawings of the different parts of the human body and muscle groups which can then culminate into an anatomy life drawing experience.
Together with a live model, participants will practice new ideas of big scale drawing (1:1) where they will use all arm to generate cohesive outcome.
What will you Learn after this course?
Learn the basic principles of the human anatomy
Become introduced to  the principles of geometry to capture composition of the observed model
Apply scale drawing techniques  to your own compositions.
Gain one-on-one critique and demonstrations from professional artist Stefan Priehyba in drawing techniques using charcoal, soft pencils and smudge techniques
Big Scale easels will be provided.
Register and stay tuned!
Join 5,600+ other subscribers to register your interest in this class and start receiving early upcoming course announcements.
Intermediate Specialization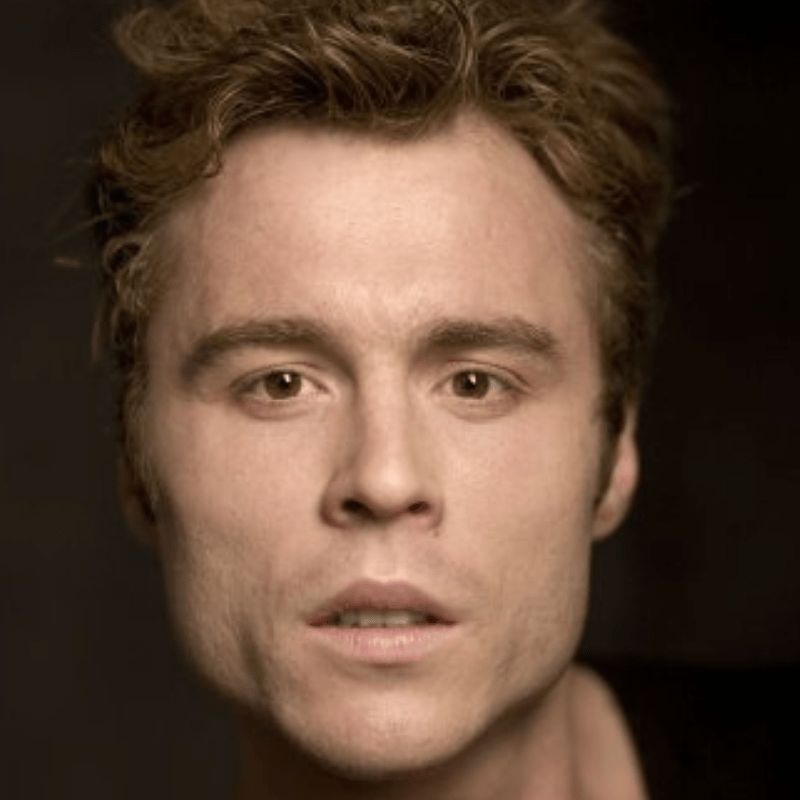 Stefan
Professional Artist and Sculptor
Stefan, is a professional artist and sculptor who has devoted a life to immersing himself in the Geometry and Mathematical patterns behind Great Design with special focus on the Golden Ratio theory, Fractal Geometry and Fibonacci. 
Stefan has also made a name for himself as a professional artist and sculptor, within the international film industry in which he is best renowned for his artistic and design accomplishments in: The Chronicles of Narnia, Game of Thrones, Hellboy, Agora, Sinbad (TV series) & Assasin's Creed.
What our students have to say
"Its a very interesting seminar, and the way it was explained the Golden Ratio it looks very simple and very important."

After attending the Golden Ratio course with Stefan Priehyba

Charles Zammit
"Amazing seminar and workshop on the Golden Ratio with Stefan Priehyba. Well done to the team for your professionalism. It was highly enlightening and i thoroughly enjoyed it. Looking forward to more."

Sonia Borg

After attending the Golden Proportions
"Thank you AKartistry for the professional organisation. The topic was inspiring and truly interesting, we had a pleasant time."

Gabriella Mallia

After attending the Golden Proportions
"Very Well Done. Top is the best word i can find. Something special."

Aaron Lu

After attending the Golden Proportions
"For those art lovers out there, Art Classes provides the right environment where you can indulge in learning about real art. If you're hooked on classical and fine art, this is the place to be."

Paul Farrugia

After attending the Classical Realism Introductory course and the Life Portrait Painting specialization course
"It was an amazing workshop! looking forward to the next 🙂"

Sephora Baldacchino

After attending the Golden Proportions
"Thank you 😊 Great opportunity. Loved every moment. 💚Ready for more😊😊 hope to work with you all very soon. Xxx"

Stephanie Calascione

After attending the Golden Proportions
"Thanks a lot, I'm very grateful for attending your workshps Štefan Priehyba Camilleri, was a great experience and very interesting. You really have a good way of explaining and delivering such knowledge. And also a big thanks to Kelsey and Andrei of Art Classes Malta too for making it happen. 🙂"

Raisa Busuttil

After attending the Golden Proportions course
"Wish the sessions aren't over. These intense 7 days in self-portraiture with Karl Froman were worth every penny and more!! Thanks Karl. I've learnt so much. Looking forward to the next 🙂"

Elisabeth Brincat

After attending the Classical Realism specialization course in Self Portrait Painting
"Art Classes Malta is a very good and professional school in Malta. I loved the courses of Painting and Classical Realism. The tutors were amazing and the level and depth of these courses is unparalleled locally. I have enrolled for another course in Interior Design.. looking forward for this new experience as well!"

Eman Busuttil

After attending the Beginner Art programme and Classical Realism course
"I am truly enjoying coming to the course , I adore your work ! 😍Thank you for the experience you share with us!. Many thanks 😘"

Gina Laura Saliba

After attending the Watercolour beginner's course
"My daughter really loves attending her lessons with ms Kelsey. I also attended 2 adult courses one with Kelsey and with Stefan.Great tutors I am very happy and thankful for offering us with such great courses!"

Carmen Agius

After attending the Beginner Art programme
"Great tutors, would recommend to anyone that wants to develop their drawing and painting skills or just spend some time doing what they enjoy."

Alison Rogers

After attending the Classical Realism and Big Scale Anatomy courses
"Loved every second going to these lessons. Its hard to find such intelligent and skilled teachers here in Malta! Please keep organizing more courses for us adults."

Raymond Borg

After attending the Beginner Art programme and Big Scale Anatomy course
Upon booking you are automatically agreeing to our Terms & Conditions
VAT does not apply on educational services. Course schedules are subject to change without prior notice.